Gigaclear activates rural Oxfordshire pure fibre broadband network
Wednesday, October 29th 2014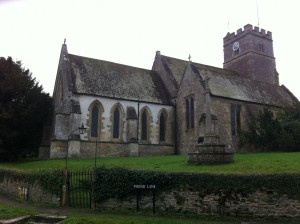 Hundreds of rural Oxfordshire properties can now access ultrafast broadband from Gigaclear.
A new pure fibre optic broadband network is bringing ultrafast internet speeds to hundreds of properties in rural Oxfordshire.
Gigaclear has announced the activation of the network, which reaches more than 750 properties across the villages of Beckley, Elsfield, Horton-cum-Studley, Noke, Stanton St John and Woodeaton.
Uptake of the service has been strong, with over 40 per cent of residents pre-signing – a record for Gigaclear.
To celebrate the launch of the future-proof broadband infrastructure, the operator is holding an open day at the Millennium Hall in Horton-cum-Studley on Saturday (1 November 2014), so locals can find out more about the benefits of the technology.
Residents who were previously stuck with slow broadband speeds can now take advantage of up to 1,000Mbps downloads.
Nick Carter, Councillor at Oxfordshire County Council, said: "We are aware that a number of residents have worked hard at ensuring superfast broadband is brought to Otmoor and are delighted that the local community has worked with Gigaclear to deliver this coverage to part of rural Oxfordshire."