Govt scheme to boost broadband in Chirk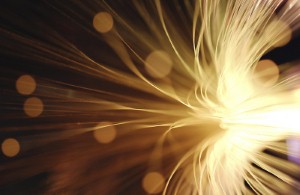 Broadband services are to be expanded for the community of Chirk in Wales.
Homes and businesses across the town of Chirk in north Wales are to benefit from enhanced broadband services as part of ongoing efforts to tackle slow broadband speeds across the area.
The Border Counties Advertizer reports local councillor for Clwyd South Ken Skates is urging anyone in the local area in need of faster broadband to get in touch, as government and European funding continues to focus on those areas that are most in need.
"We are investing record sums in north Wales and most exchanges in Clwyd South are now live - such as Brymbo, Rhos, Ruabon, Cefn Mawr and Llangollen - or soon will be, like Chirk and Glyn Ceiriog," Mr Skates stated.
He added that the ongoing Access Broadband Cymru scheme is also offering grants to cover up to 90 per cent of the costs of installation of enhanced broadband infrastructure for those areas not currently covered under broadband rollout plans.