Wales could be 'world leader in superfast broadband'
Wednesday, March 26th 2014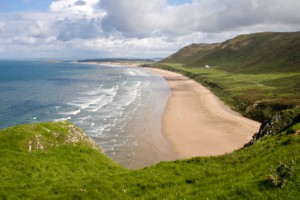 Ken Skates recently visited the new headquarters of Superfast Cymru.
Ken Skates, Deputy Minister for Skills and Technology, visited Superfast Cymru's brand new headquarters in Cardiff earlier this week and announced plans to make Wales a world leader in terms of fibre broadband.
Around 100,000 homes and businesses in Wales have already been connected to the high-speed service, but Superfast Cymru intends to allow an additional 30,000 to do so by 2016, meaning 96 per cent of the country will have access to faster broadband.
Mr Skates said: "That won't just put Wales ahead of England, Scotland and Northern Ireland, but the USA and Japan."
He added that Wales' rollout plans are significantly more ambitious than those of communities elsewhere in the UK.
The minister also met some of the 94 apprentices who have been working to deliver the service with Superfast Cymru during his visit.
One, Jai Mitchell, said: "I'm proud to be part of a project that's going to make such a difference to Wales."