KC announces broadband price hike as downloads increase
Wednesday, September 24th 2014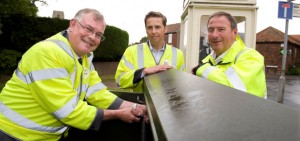 KC broadband customers are to be hit by a rise in prices.
East Yorkshire internet service provider KC says its prices are set to rise to help it cope with a surge in downloads on its network.
Landline and broadband charges will climb by up to £2 per month from 1 November 2014, with all customers to be sent letters informing them of the hike by early October, reports the Hull Daily Mail.
KC's entry-level copper broadband package will see a £1 rise to £31.99 per month, while its premium Lightstream fibre optic service while go up to £51.99 a month – an increase of £1.99.
The move comes at a time when the company is rolling out fibre broadband across much of the East Riding of Yorkshire, with more than 35,000 homes and businesses able to access the technology.
When customers upgrade from copper to fibre optic broadband, they typically increase their usage to take full advantage of their faster connection.
"As people are using the internet and downloading more, our costs to provide broadband are increasing," a KC spokesperson explained.