Rural connectivity 'a priority for Lib Dems'
Thursday, April 16th 2015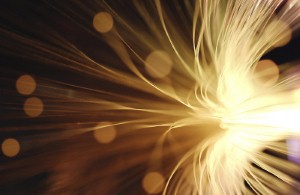 Boosting broadband in rural areas has been pledged as part of the Liberal Democrats' manifesto.
The Liberal Democrat Party has announced as part of its pre-election manifesto that bolstering the availability of superfast broadband to rural communities will be a priority should the party prove successful at the polls in the coming weeks.
Ahead of next month's UK general election, the Lib Dems have outlined plans to bolster support for rural broadband access, as well as the strengthening of mobile networks outside of the UK's major cities.
A spokesperson for the party told ISPreview that the rollout of better broadband and communications infrastructure will be "strongly supported" by the Lib Dems during the next parliament, although the party's manifesto did not give details on whether or not the commitment to boost superfast connectivity to 95 per cent of areas by 2017 will be increased.
Speaking of the party's track record in office over recent years, the Lib Dem representative added: "We are pleased that the coalition government has invested over £1 billion to improve this infrastructure."