SMEs 'not equipped for digital skill upgrades'
Wednesday, August 27th 2014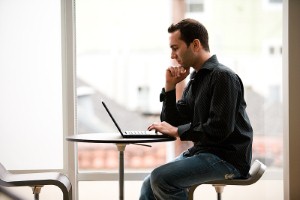 How prepared do SMEs feel for the future of digital developments?
A survey of small and medium-sized enterprises (SMEs) based in the UK has revealed 43 per cent believe they will need improved access to the latest digital developments in the coming three years.
The latest Close Brothers Barometer shows over two-fifths of SMEs hold this view, with 77 per cent of these concerned about how they will up their digital skills.
One way in which digital connectivity can be enhanced is by gaining access to superfast fibre broadband, while taking on staff with a high standard of IT skills could also help.
Chief Executive Officer of Close Brothers Invoice Finance David Thomson commented: "Our findings suggest that many SMEs do not feel adequately equipped for the future and that many are concerned that finding staff with the appropriate skills will be a challenge."
Other concerns reported included worries over the cost of upgrading technology.
However, of those that did not anticipate needing to improve digitally over the next three years, 31 per cent cited that they did not believe such skills were relevant to their business at all, highlighting a significant divide in opinion on the matter among UK SMEs.