Superfast fibre broadband arrives in Carmarthenshire
Thursday, November 13th 2014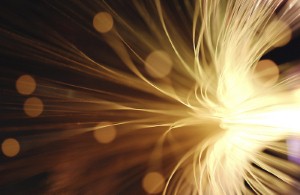 Fibre broadband has arrived in Carmarthenshire.
Fibre optic broadband has arrived in Carmarthenshire thanks to the Superfast Cymru rollout programme.
The high-speed technology is available to the first homes and businesses in the area via the Upper Cwmtwrch exchange and work is set to get underway to deliver the superfast internet service to more premises in the county before September 2015.
Deputy Minister for Skills and Technology Julie James commented: "It's great news that the Superfast Cymru scheme is now being rolled out in Carmarthenshire.
"Residents and businesses in Upper Cwmtwrch are the first to benefit through the programme and this is just the beginning."
Overall, Superfast Cymru aims to connect 96 per cent of residential and commercial properties in Wales to better broadband before the end of spring 2016.
Ms James added the regional rollout scheme is "the most ambitious in the UK", due to the size of the area and number of premises it covers.