Superfast plans announced for Bishopbriggs
Tuesday, December 30th 2014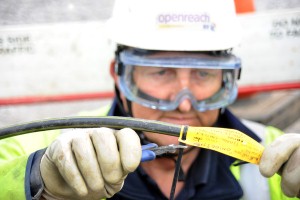 New superfast broadband services are to come to Bishopbriggs in East Dunbartonshire.
Up to 1,400 homes and businesses in Bishopbriggs, East Dunbartonshire are soon to benefit from the introduction of new superfast broadband connectivity.
The Digital Scotland initiative is now being rolled out across the area and will provide download speeds of up to 80 Mbps for customers once all necessary broadband infrastructure has been put in place, local publication the Milngavie & Bearsden Herald reports.
As part of the latest phase of the £410 million broadband rollout programme, plans are in place to secure new superfast services for more than 4,100 homes and businesses across the county, with Bishopbriggs and Bearsden both areas that will see considerable improvements in the coming months.
It is hoped that customers currently residing in the broadband slow lane will make the switch when this new infrastructure comes online, with the benefits of superfast broadband including far superior transfer rates and easier access to services like online entertainment.