Broadband grant helps Yorkshire charity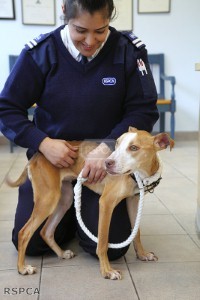 RSPCA Leeds, Wakefield and District has benefited from a grant to improve broadband services.
The Superconnected West Yorkshire programme has helped a local charity to achieve faster and more reliable broadband and improved services as a result.
Fundraising efforts of the RSPCA Leeds, Wakefield and District branch have been bolstered by an £800 grant as part of efforts to boost connectivity for the third sector body.
Branch Manager Caroline Lewis-Jones revealed the organisation is now able to draw on download speeds of up to 22 Mbps - considerably faster than its previous connection - and this is having a profound impact on engagement, donations and levels of public support.
Mark Durham, a representative for Superconnected Leeds Bradford, said: "High-speed internet is vital for many businesses and enabling them to access funding to improve their connectivity is really rewarding, but it's even more satisfying when we know we're facilitating a charity's fundraising work."