BT raising fibre broadband awareness in Welland Valley
Monday, February 9th 2015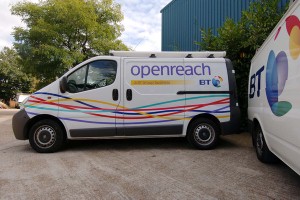 Two events will be held in the Welland Valley area this week to explain the benefits of superfast broadband.
Residents of the Welland Valley area in the East Midlands are being given the opportunity to find out about the many benefits of fibre optic broadband by attending a roadshow and drop-in session.
BT is planning a day of activity in the villages of Ashley and Hallaton to educate people about the technology.
Scheduled for Wednesday (February 11th 2015), the day will include a roadshow on Ashley's Main Street between 10:00 and 17:00 GMT, as well as a drop-in meeting at the Fox Inn Pub in North End, Hallaton between 18:00 and 20:00.
Ashley residents recently managed to secure £15,000 of crowd-funding to finance the installation of a fibre broadband cabinet and underground cabling by BT, with the work due to be completed this spring.
Hallaton, meanwhile, is part of the Superfast Leicestershire broadband rollout, which has already made the technology available to over 20,000 homes and businesses.
Paul Bimson, BT's Regional Partnership Director in the East Midlands, said: "People living in Ashley and Hallaton will be able to place an order for fibre broadband within a matter of months.
"This is therefore the perfect opportunity for them ... to find out more about how it works and the many benefits it brings."