BT trials new fibre technology in City
Tuesday, December 23rd 2014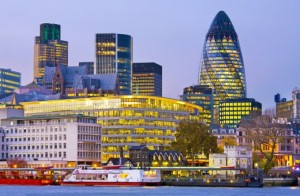 New technology is being trialled by BT to boost superfast broadband connectivity in the City of London.
BT has announced the launch of a new pilot in the City of London that will allow businesses to gain access to superfast broadband connectivity through an innovative new technology.
The company's new Fibre to the Basement system is being tested in two City locations in January and will provide download rates of up to 80 Mbps for homes on the Middlesex Street Estate, and to around 50 small to medium-sized enterprises (SMEs) based at 65 London Wall.
Fibre to the Basement will help to reduce the need for street furniture, public civil engineering works and associated road closures, as it allows the integration of fibre optic broadband into a building's basement or comms room.
Graham Bell, Chief Information Officer of the City of London Corporation, commented: "We hope the trials will lead to further expansion of fibre broadband across the Square Mile for residents and SMEs, complementing the ethernet infrastructure already available to larger firms."