Burton Leonard businesses welcome fibre broadband launch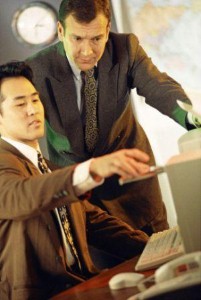 The arrival of super-fast broadband in Burton Leonard has been hailed by local firms.
Businesses in the North Yorkshire village of Burton Leonard have praised the arrival of fibre optic broadband as part of a public-private partnership between the county council and BT.
The service went live in the rural community three months ago, with almost one in five local homes and businesses already signing up to take advantage of the super-fast speeds, reports the Harrogate News.
Many local firms have found that the improved performance of their broadband connection has had a positive impact on the way they work.
Martyn King, Partner at Graphic Design Partnership, said the company often has to send and receive large files - a frustrating process before fibre broadband became available.
"Super-fast broadband now means we can transfer large files to cloud-based file-sharing sites very quickly," he explained.
Stewart Hymas, Managing Director of local haulage business Alfred Hymas, said the firm needs to track the movement of its trucks online.
He added: "Before this was incredibly slow, but with fibre broadband it is almost instantaneous."