Connecting Cambridgeshire expansion announced
Friday, February 27th 2015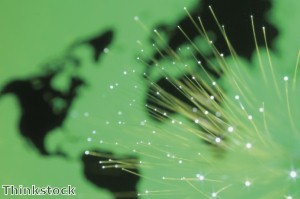 Connecting Cambridgeshire is to benefit a number of new communities in the coming months.
Residents and businesses in east Cambridgeshire are to benefit from improved access to next-generation broadband services following the news of the expansion of the Connecting Cambridgeshire scheme.
Additional government funding has been secured for the project by Cambridgeshire County Council, which will now ensure communities in Huntingdonshire, Fenland and Peterborough will be added to the broadband rollout programme.
Vouchers are being offered to businesses across these to help them gain access to high-speed internet, with up to £3,000 available to be put towards the costs of getting connected.
Councillor Mathew Shuter, Business Champion at Cambridgeshire County Council, said: "I am delighted that we can now offer the scheme to more businesses in our region to ensure that they can grow and compete in an increasingly digital world."
He added that the delivery of superfast broadband can play a crucial role in boosting the local economy in the years ahead.