Cornwall MP calling for mobile and broadband 'notspot' eradication
Wednesday, November 19th 2014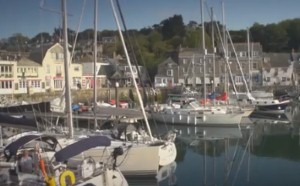 Andrew George is campaigning for Cornwall's technological notspots to be eradicated.
Andrew George, MP for St Ives in Cornwall, is campaigning for better broadband and mobile signals to come to the county in a bid to eradicate so-called notspots.
The MP is calling on Digital Economy Minister Ed Vaizey to address the issue and increase coverage in the area, as well as urging him to put measures in place to make sure landlines are restored efficiently following service failures.
In addition, Mr George wants internet service provider BT to commit to delivering superfast fibre optic broadband to the whole of the county to ensure it is well placed to compete against the rest of the UK.
Mr George commented: "A decent 3G and superfast broadband signal fit for the technological requirements of this day and age is now essential for most residents and local businesses. But many rural areas still need extra support to get fully connected."
In the past, the MP has helped to secure better broadband connections for the Isles of Scilly, with his campaign work contributing towards fibre optic cables being delivered to the islands as part of a £3.7 million project.