Isles of Scilly Council welcomes Superfast Cornwall fibre broadband plan
Wednesday, March 6th 2013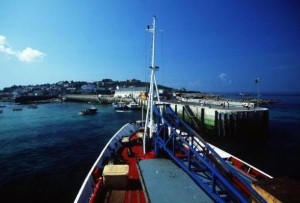 Local politicians have welcomed the latest development in the Superfast Cornwall initiative, which will bring super-fast broadband to the Isles of Scilly.
Underwater fibre optic cables will be used to bring next-generation broadband to the Isles of Scilly as part of the Superfast Cornwall initiative.

The £3.7 million scheme is set to involve diverting cables that have lain unused on the Atlantic seabed for several years to the islands, providing a super-fast broadband connection for the 2,200 people living there.

Local officials have welcomed the plans, with chairman of the Isles of Scilly Council Mike Hicks among those to express his delight.

"Communications with the UK mainland and beyond are a key part of creating a better, more prosperous future for islanders," he commented.

Nigel Ashcroft, Superfast Cornwall programme director for Cornwall Development Company, the economic development arm of Cornwall Council, said the arrival of super-fast broadband will be "truly life-changing" for business owners on the islands.

He added: "This means more local jobs and a stronger, more sustainable economy for Scilly."

The £132 million Superfast Cornwall scheme is a partnership between BT, Cornwall Council and the European Regional Development Fund. It represents the EU's biggest ever single investment in super-fast broadband infrastructure.