Berwick Chamber of Trade welcomes superfast broadband to the area
Thursday, March 13th 2014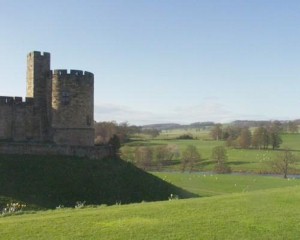 High-speed fibre optic broadband has arrived in Berwick.
Berwick is one of the latest communities to benefit from a multi-million pound superfast fibre optic broadband rollout programme, which has been welcomed enthusiastically by local organisations.
Chairman of the Berwick Chamber of Trade John Haswell said: "Superfast fibre broadband in Berwick offers huge benefits to local residents and businesses and will help our local economy to flourish."
The high-speed service has come to 6,400 premises in Berwick-upon-Tweed as part of iNorthumberland, a rollout programme associated with BT.
It is thought 95 per cent of residences and businesses will have access to superfast broadband by the start of 2016, while the communities of Belford, Chathill, Crookham, Wooler and Seahouses are next in line to benefit from iNorthumberland's rollout over the next 12 months.
BT is also working with Northumberland County Council and the Northumberland Development Company to connect parts of the area that were not originally set to be covered by its rollout campaign.
Simon Roberson, North-East Regional Partnership Director for BT, added: "Once you've switched to fibre, you'll never look back."