Fibre broadband vital for Welsh businesses, says minister
Wednesday, August 7th 2013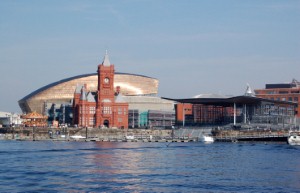 A Welsh Government minister has insisted fibre broadband is crucially important for businesses in the country.
High-speed fibre broadband is a vital resource for businesses in Wales, a Government minister has insisted.
According to Ken Skates, Deputy Minister for Skills and Technology in the Welsh Assembly, access to fast and reliable broadband services can help to support their infrastructure and boost their productivity.
As a result, he is pleased that work to roll out the technology since the launch of Superfast Cymru - a partnership between the Welsh Government and BT - a year ago is delivering results.
Policymakers are aiming to ensure 96 per cent of homes and businesses in Wales have access to fibre broadband by the end of spring 2016.
"Clearly, there is still a long way to go before we reach our 2016 target, but I'm delighted to hear that companies are already reporting improvements in their connectivity," Mr Skates commented.
The minister said a "huge amount" of planning and engineering work has been put into connecting homes and businesses in Wales to high-speed fibre broadband.
Mr Skates added that he is pleased the rollout is creating new apprenticeships and work experience opportunities for young people in the telecommunications industry.