Welsh fibre broadband speeds '20 per cent faster than rest of UK'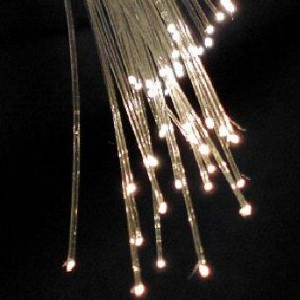 Broadband speeds delivered by Superfast Cymru are around three times the national average.
Homes and businesses in Wales that have received a connection to fibre broadband under the Superfast Cymru rollout project can experience internet loading speeds three times faster than the UK average, BT has announced.
The average Welsh speeds are around 61Mbps, while throughout the rest of Britain, they are only 17.8Mbps, showing a significant contrast.
It means page loading times in Wales are almost 20 per cent faster than those elsewhere in the UK where the superfast service has been delivered.
Ken Skates, Deputy Minister for Skills and Technology, spoke about the success of the Welsh broadband rollout, stating: "The fact that where premises are already benefiting as a result of the programme, with an average speed three times the UK average, shows the positive impact it is having as rollout continues."
Overall, 100,000 premises and 300 green roadside cabinets have already been connected to the fibre network thanks to Superfast Cymru and it aims to roll out the high-speed technology to 96 per cent of properties in Wales by 2016.