More West Sussex communities to gain fibre broadband access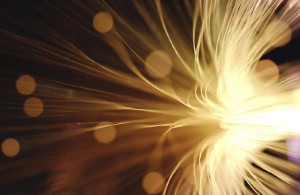 Fibre broadband will be coming to an additional 5,000 West Sussex premises.
An additional 5,000 residential and commercial properties in the West Sussex area are set to gain a connection to fibre optic broadband, thanks to an extensive rollout programme.
Network provider BT, West Sussex County Council and the government-funded Broadband Delivery UK scheme are working together to bring the high-speed technology to local people.
BT is investing £7.6 million in rolling out better broadband to the local area, while the other two organisations are both spending £6.26 million to do the same.
Green roadside cabinets in Ashington, Bosham, Graffham, Pulborough, Storrington and West Chiltington - to name just a few - are among the first to be upgraded to receive fibre broadband, with Kirdford and Wisborough Green exchanges next in line.
Cabinet Member for Residents' Services at West Sussex County Council Lionel Barnard commented: "Our exciting project to bring better, faster broadband to the majority of the county is now gaining real momentum."
Altogether, the Better Connected West Sussex Broadband project will bring the high-speed technology to more than 44,000 homes and businesses by the spring of 2016, which will be in addition to BT's county-wide rollout that has seen over 300,000 premises connected to the superfast service.