West Sussex Better Connected passes 15,000 properties
Wednesday, October 15th 2014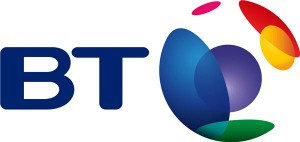 The West Sussex Better Connected project is on target to bring faster broadband to 90 per cent of the county.
A milestone has been reached in the £20 million West Sussex Better Connected programme, with more than 15,000 local properties now able to access fibre optic broadband.
The partnership between BT, the county council and the government's Broadband Delivery UK agency has already seen the installation of over 80 street cabinets in nearly 30 communities.
More locations are in line to benefit from the rollout, with several – including Birdham, Bracklesham Bay, Burgess Hill, Crawley, Eastergate and Haywards Heath – due to be upgraded early in the new year.
Progress on the project to date means it is on track to achieve its target of delivering faster connectivity to 90 per cent of homes and businesses across the county by spring 2016.
The news has been welcomed by Lionel Barnard, Cabinet Member for Residents' Services at West Sussex County Council, who said: "It's good to know that our investment in this new broadband infrastructure is already benefiting many homes and businesses in West Sussex and making a real difference to people's lives in rural areas."