Scottish community broadband group celebrates first anniversary
Thursday, September 11th 2014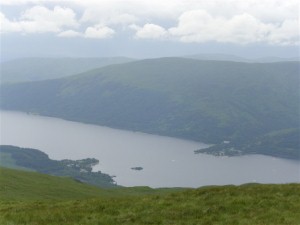 Locheilnet is celebrating its first broadband delivery anniversary.
Locheilnet, a community fibre broadband delivery group based in Lochaber, is celebrating its first anniversary, marking one year since it first connected rural Fort William premises to the high-speed technology.
Lochaber News reports that the Locheilnet team - who are all volunteers - came together to tackle poor broadband speeds in remote areas and have spent the past 12 months working alongside local firms and public sector companies to deliver a superfast service to around 400 homes and businesses based close to the shores of Loch Eli.
These premises can now benefit from internet loading speeds of up to 20Mbps, putting them on par with those accessed in nearby Fort William.
Project Manager Chris Pellow commented: "What a year it has been," explaining that despite initial "teething problems" including "logistical nightmares", the scheme has gone on to enjoy significant success.
He said this was "thanks to the unwavering dedication of a small team of volunteers, the help of some invaluable contractors and the generous donations of our sponsors".