Work underway on Bradley Stoke fibre broadband rollout
Friday, February 21st 2014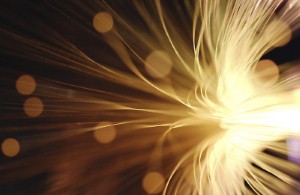 Superfast broadband will soon be available in Bradley Stoke, South Gloucestershire.
Residents in the South Gloucestershire town of Bradley Stoke are finally set to receive fibre optic broadband access after upgrade work began in the area.
The technology is currently unavailable to most of the community, despite its close proximity to Bristol.
However, the start of the engineering project means premises served by the Almondsbury telephone exchange – those with landline numbers starting 01454 – will soon be able to access faster connectivity, reports the Bradley Stoke Journal.
Once work in the area is finished, around 3,500 local properties will be within reach of the superfast broadband network.
Homes on Juniper Way and Marjoram Place look set to be the first to benefit from the rollout, after engineers began excavating close to a nearby BT street cabinet.
In a statement published earlier this month, the town council said Openreach – BT's local access network business – has made "excellent progress" on surveying work in the area.
"Once surveys are completed, work to install the new fibre-enabled cabinets will begin," it added.