Fibre optic briefing for Widnes residents
Tuesday, February 25th 2014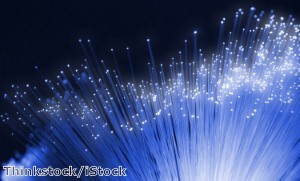 Residents in Widnes will be briefed on the importance of fibre optic broadband next month as superfast internet spreads across Cheshire.
Residents in Widnes are set to be briefed by officials from Connecting Cheshire on plans to roll out fibre optic broadband in their area.
Halton Council, which is based in Cheshire, is working with the organisation to educate locals about the benefits of its internet infrastructure scheme, which will bring superfast download speeds to 80,000 premises in the county over the next 18 months.
Interested parties will be able to visit Connecting Cheshire at the Select Security Stadium - home to the Widnes Vikings - on March 18th between 17:00 and 19:00 to get more information, reports the Runcorn and Widnes Weekly News.
Rob Polhill, Halton Council Leader, said: "The digital age is with us - so let's exploit it. I urge everyone to attend this event to learn more about the benefits of faster broadband."
Telephone exchanges in Runcorn will be among the next tranche in Cheshire to be upgraded to fibre optic speeds - something that is expected to be finalised by the end of March 2014.