Superfast Essex rollout officially launched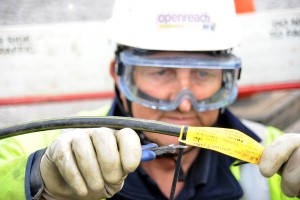 Fibre broadband will be coming to homes and businesses in Essex following the official launch of a new rollout programme.
The Superfast Essex fibre optic broadband rollout programme has been officially launched with several special events marking the exciting occasion.
Superfast Essex is being funded by Broadband Delivery UK, as well as the local council and network provider BT, whose Openreach engineers will be laying almost 900 km of fibre optic cables and upgrading over 400 green roadside cabinets in the area, the East Anglian Daily Times reports.
Overall, £24.6 million will be spent on connecting Essex homes and businesses to the high-speed service.
To mark the launch, the ribbon was cut on one of the first cabinets in the county to go live at Severalls Business Park in Colchester.
Deputy Leader and Councillor for Economic Development at Essex County Council Kevin Bentley told the newspaper: "Not everyone will have the same speed, but wherever you are you should see an improvement.
"It is important for businesses, but also residents who contribute by shopping online, working from home and so on. The way we operate is different now."
There will be nine phases to the Superfast Essex rollout programme, with at least 87 per cent of local premises set to be connected by the summer of 2016.