Superfast Staffordshire reaches 10,000 properties milestone
Thursday, August 14th 2014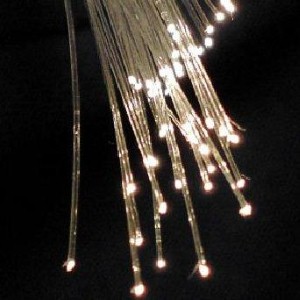 Fibre broadband is now accessible by 10,000 Staffordshire homes and businesses.
The Superfast Staffordshire fibre broadband rollout project has reached an important milestone, having connected 10,000 homes and businesses in the county to the high-speed internet infrastructure.
Since its launch in May this year, the regional connectivity initiative has made significant progress and aims to deliver the superfast service to 97 per cent of domestic properties and commercial buildings throughout Staffordshire by the spring of 2016.
It is hoped 22,000 premises will be connected to fibre broadband under the project before the end of this year.
The Burton Mail quotes Mark Winnington, the local council's Cabinet Member for Economy and Infrastructure, as saying: "The Superfast Staffordshire project is connecting people across the country and increasing opportunities, which is why it is so important."
Superfast Staffordshire has had more than £27 million invested in it by various parties, including the government-funded Broadband Delivery UK, BT and Staffordshire County Council.
Residents wishing to upgrade to a fibre connection need to contact their network provider to find out more about gaining access to better broadband.