Superfast Surrey installs 500th fibre broadband cabinet
Wednesday, October 22nd 2014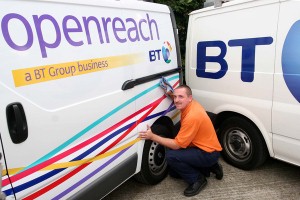 The Superfast Surrey partnership has now installed 500 fibre broadband street cabinets.
Two significant milestones have been reached in the Superfast Surrey fibre optic broadband programme.
The partnership between BT and the county council has installed its 500th fibre broadband street cabinet and has also brought superfast speeds within reach of more than 75,500 homes and businesses.
However, work on the project isn't finished yet. By the end of the rollout, it will cover around 84,000 properties situated outside areas to be included in private sector deployments, with over 600 street cabinets and fibre structures to be fitted across the county.
Engineers are also set to lay almost 392,000 metres of fibre optic cable – enough to stretch from Banstead to Blackpool.
Surrey County Council Deputy Leader Peter Martin said the project will boost the local economy by around £30 million a year.
"Reaching these milestones means that thousands more Surrey businesses and residents can enjoy the benefits of this high-speed technology in a way they would not have been able to otherwise," he added.